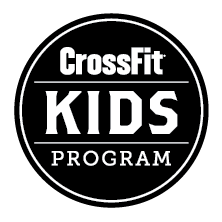 What is CrossFit Kids? CrossFit Kids is a program to help develop capacity across the 10 General Physical Skills: Cardiovascular/respiratory endurance, Stamina, Strength, Flexibility, Power, Speed, Coordination, Agility, Balance, Accuracy. It is a combination of gymnastics movement, some weight lifting (depending on age, from balls to tires,etc...) and body-weight callisthenics.
"CrossFit Kids is not merely a scaled down version of CrossFit, it is entirely and absolutely CrossFit, generated and designed to a special population and the specific development needs of that population."- Mike Lee Martin CrossFit Kids Co-Founder
Exposing children to exercise at an early age, will make them love it. Children develop high self-esteem and studies show positive correlation between exercise and academic, emotional and physical development.
CrossFit Kids is for children between the ages of 4 and 13 years old.
Stundenplan/ SCHEDULE:
Samstags/ SATURDAYS:10:00 - 10:45 4-7 Jährige/yrs
Gratis Schnuppertrainings und Anmeldung unter: membership@crossfitzuerich.ch
Free trial and and sign up: membership@crossfitzuerich.ch
CROSSFIT KIDS COACHES JACQUELINE KLOSSNER & FABIENNE SIDLER